Condo Boarding For Cats in Southborough
Cats are always welcome at the Southborough Veterinary Hospital Pet Ranch. We have brand new, specially designed boarding condos just for cats.
Our feline guests enjoy a fantastic view of the outdoors. Our kitty condos boast a window view and expansion capabilities: these condos open both up and down and side to side.
Our technicians are skilled at giving medications and will keep a close eye on the health of your beloved feline friend.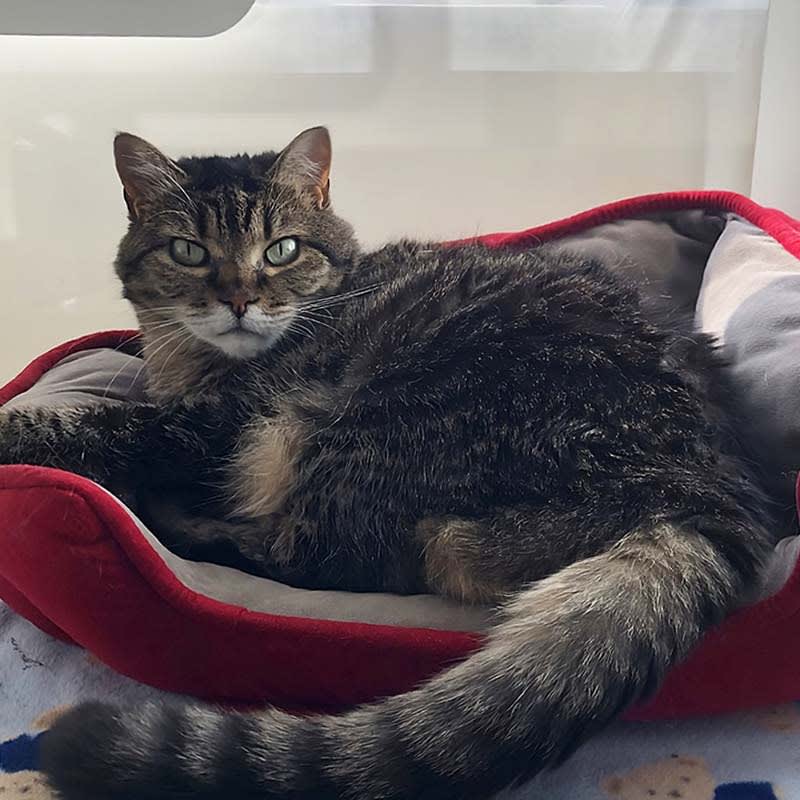 Important Notice
We're experiencing a high volume of boarding requests, especially during holidays and school vacations. A kennel attendant will review and reach out to you asap to approve or deny the request.
We kindly request that all pet owners review our guidelines before bringing their animals to our facility. 
Daycare Services 
Days Offered: Monday-Friday.
Drop-off times: You can drop off your pet between 8:30 am - 10 am and pick-up times are any time before 5 pm.
Day Care Price: $22.00/day

Note: There is no overnight staff. However, kennel staff makes sure to check all animals before leaving at night, and check them all first thing in the morning.
Accommodation for Cats
Boarding locations include a large suite, a small suite, an XL cage, and a medical cage.
Single Cat Condo: $34.50 (per day)
Double Cat Condo: $61.25 (per day)
Feline playroom: $49.00 (per day)
Additional cat: $22.50 (per day)
Services Offered
Regular Bath: $46.75
Nail Trim: $19.75
Furminator Bath: $45 (under 25lbs), $65 (26-50lbs), $86.25 (51-85lbs), $99.50 (over 85lbs)
Daily Kong Time: $5.25
Brushing Session: $12.50
Medication/Treatment Administration Fee: $6.50 (per day)   
Biohazard disposable fee insulin syringes: $5(per day)
Special Diet Preparation: $12.50 (per day)
Holiday surcharge: $6.50
Boarding Day Routine 
Cats are typically fed at 8 am and 4 pm. We can honor additional feeding times if required for your feline friend. You may provide your food or use our high-quality AAFCO food for no additional cost 
FAQs About Pet Boarding
Your feline pet will love the experience and our whole team enjoys giving our boarders all the attention and care they deserve while they're staying with us.
Read our FAQs for answers to our most frequently asked questions about pet boarding at Southborough Veterinary Hospital.
If you have further questions about boarding, please feel free to contact us!
Vaccination Requirement
We cannot accept pets that are not vaccinated. If there has been an overlap in vaccinations due, we recommend making a vaccination appointment with one of our doctors at least two weeks before your visit.
This will minimize stress on your pet during check-in day. If this is not possible, we can vaccinate upon your arrival.
Cat Vaccination Requirements: FVRCP, Rabies & up-to-date fecal (not older than 1 Year)